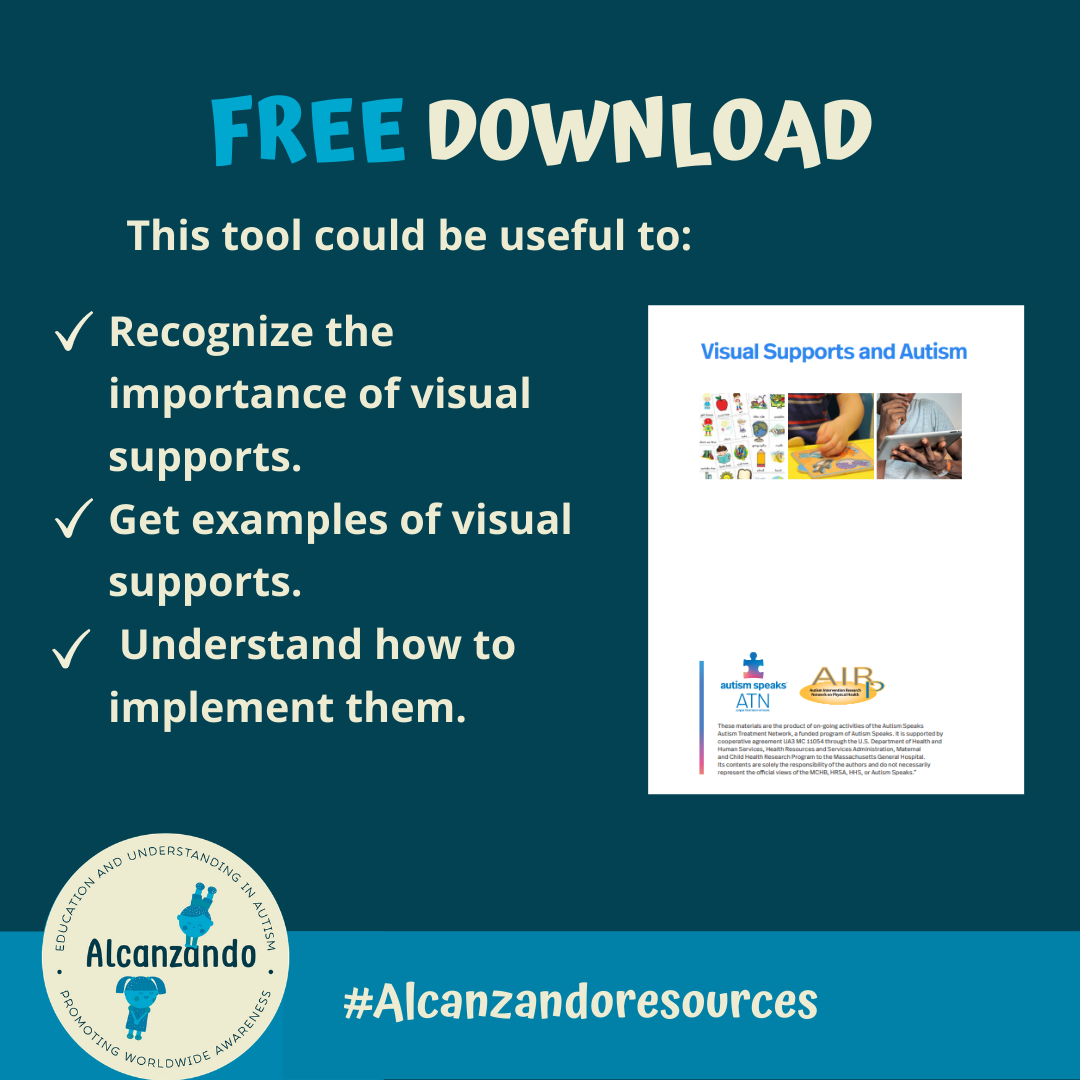 15 Nov

VISUAL SUPPORTS AND AUTISM

Visual supports are widely used when teaching persons with Autism. This material will help you learn about this resource as well as give you examples of the mostly commonly used and effective visual supports.

We appreciate the collaboration between Vanderbilt Kennedy Center for Excellence in Developmental Disabilities and Autism Speaks Autism Treatment Network to develop this tool.